Community Connection Calls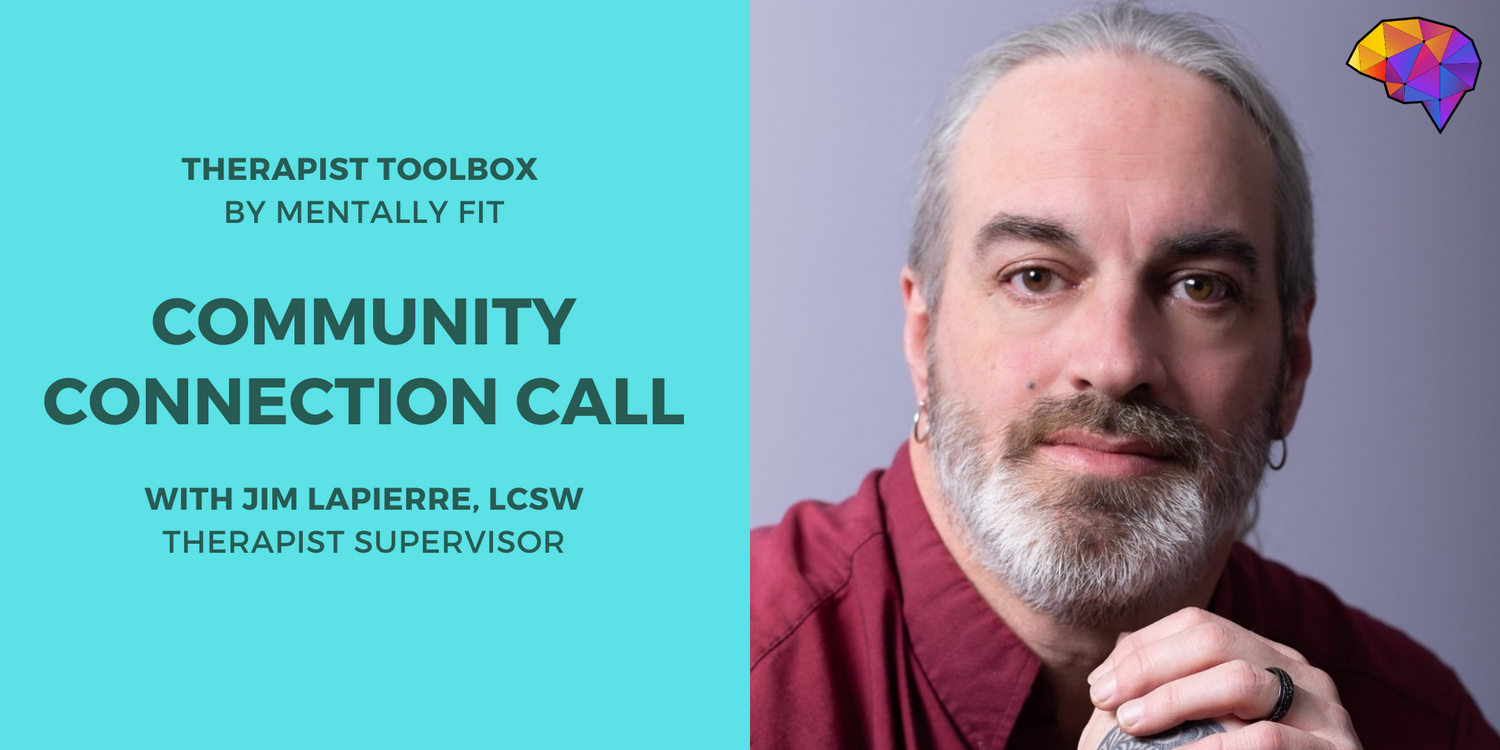 JOIN US FOR WEEKLY CONNECTION CALLS! (MEMBERS ONLY)
Join Therapist Supervisor, Jim LaPierre, and members of the Therapist Toolbox Community for weekly connection calls to get access to the best support and resources we have to offer.
GET ACCESS TO...
✅ PERSONAL SUPPORT: Talk to Jim LaPierre and other members of the community about personal challenges you need support with.
✅ PROFESSIONAL SUPPORT: Get access to the latest resources for therapists, request resources and get support for your work with clients.
✅ CONNECTION & NETWORKING: Connect with members of Therapist Toolbox Community, to grow your professional network and make new friends.